Santo Templo
Dimensions Variable, 2022
Oil on canvas in wood frame, personal objects from the artist, including a journal of poems by the artist's great-grandfather, Emilio Ortiz de la Vega.
On view in the main rotunda of Houston City hall from July 11 to September 9, 2022. 
In partnership with the
Mayor's Office of Cultural Affairs (MOCA)
&
Harambee Gallery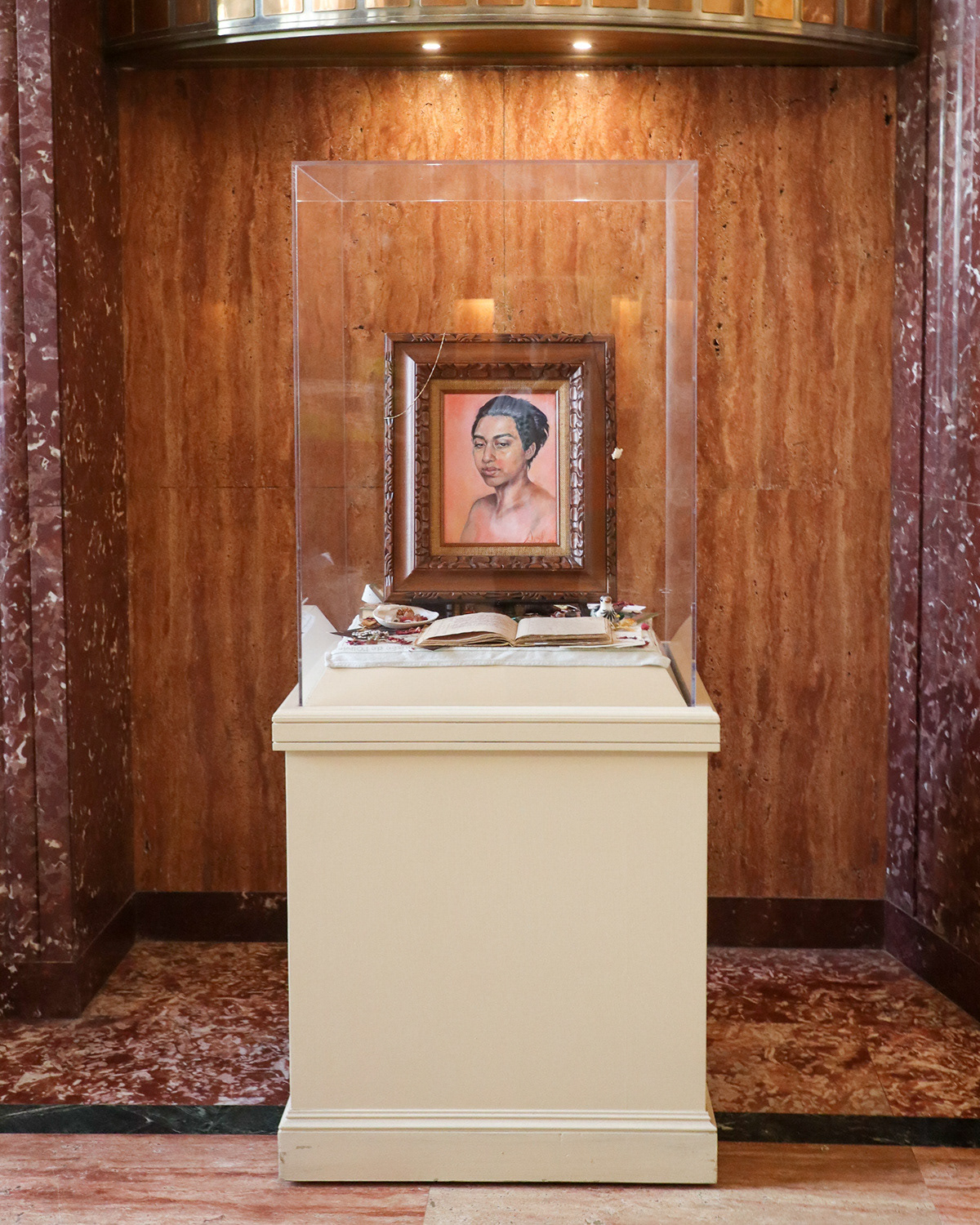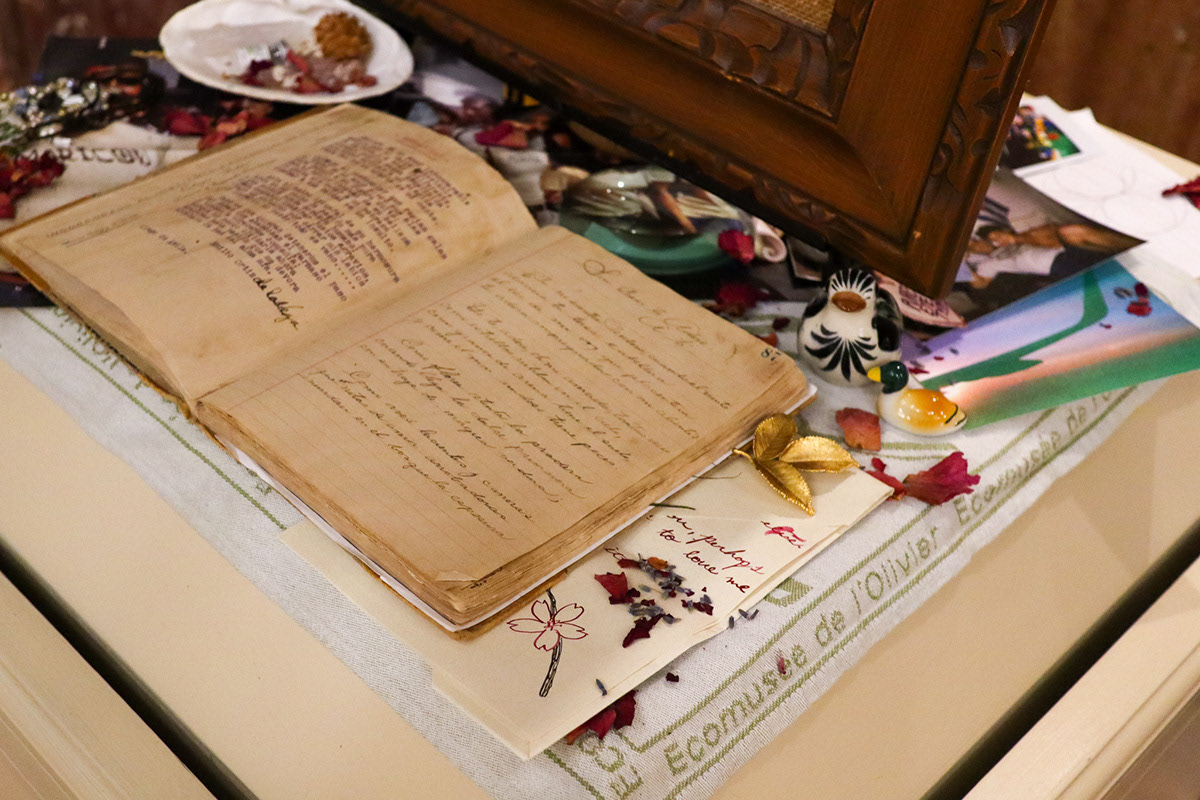 9x12 self-portrait in a decorated wooden frame.
I envision this piece on a small easel within one of the glass vitrines. As if an altar, an assortment of objects will be placed in front of the painting. These objects are artifacts of my experience as a person of the Mexican and Cuban diaspora, in the United-States.
Personal objects like necklaces, family heirlooms we were able to bring over, keepsakes, and other items will intimately reveal more about the person rendered in the portrait.
Visitors will make assumptions and connections from their own associations based on these objects, the portrait, and piece overall